About Us
The Perendale...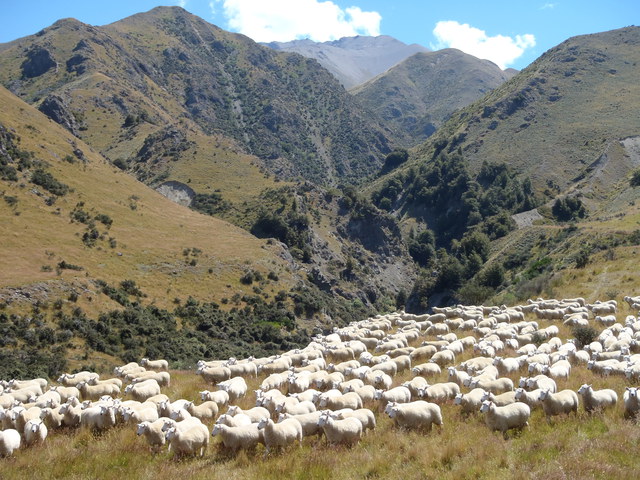 In the 1930s the larger hill country properties in the North Island were mainly stocked with Romney sheep and Angus cattle;  the poorer back country was usually stocked with Romney wethers with the balance carrying Romney ewes.
The Romney, which had originated on Romney Marsh in the English county of Kent, was introduced to New Zealand in 1853 and was the predominant sheep breed being farmed.  Over time it had deviated from its original type, lambing percentages had declined, it had lost vitality and it was generally considered to not be performing well in some situations.  Also, by this time the fertility of the previously virgin soil had declined dramatically and was, in some places, reverting to weeds, scrub and native grasses.
It was during this period that some farmers, dissatisfied with the results from their commercial ewe flocks, began to experiment with crossng the Cheviot with the Romney in the hope of improving their returns.  Cheviot stud breeder, Arthur Bryant, farming wih his sons Neil and Graham as  A Bryant and Sons of Manakau, was one of these, as were other Cheviot breeders such as Bert and Rex Mexted of Levin, the Saint Bros of Manakau, Keith Kirkcaldie at Ohau, Smiths at Paekakariki and the Mexted Bros of Pauatahanui.  Much earlier crossing of the two breeds had been carried out by Hugh Akers of Opiki whose Cheviot flock was establised in 1912, and also by EG Collin of 'Everglades', Makaretu in Hawkes Bay and RD Leaper of Ohura.
In 1956 Perendales were bred by Sir Geoffrey Peren at Massey University by crossing a Cheviot over a Romney.  The Perendale Sheep Society was formed in 1959 with the object of the advancement of this new and exciting sheep breed.
The Perendale breed is enjoying increasing popularity and the Society's work now includes research, information sharing and marketing of the breed.
The Perendale is a sheep for all environments and is as successful on the hard hill country of the Wairarapa and Canterbury as on the fertile plains of Manawatu and Southland. The Perendale is rapidly replacing traditional breeds in the high country with great success.